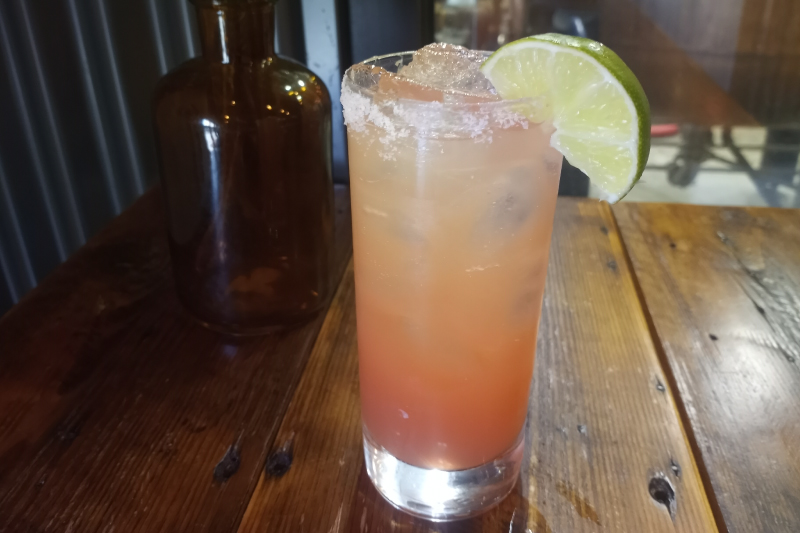 Burnt Rosemary Paloma
While we gringos prefer our margaritas, south of the border the Paloma reigns supreme.
Featured Spirit: Dos Hobos
Burnt rosemary syrup and the fresh citrus juices help to balance out the bold smoky and fruity flavors of the Dos Hobos. Fermented and distilled from 100% blue agave, we've taken inspiration from our friends south of the border in creating Dos Hobos. Technically not a tequila due to geographical restrictions, we rest our Dos Hobos in used scotch casks to create a slightly smoky, reposado-style agave spirit. 
Ingredients
2 oz Dos Hobos

 

¾ oz Burnt Rosemary Syrup

 

¾ oz Grapefruit Juice

 

¼ oz Lime Juice

 

1 oz Club Soda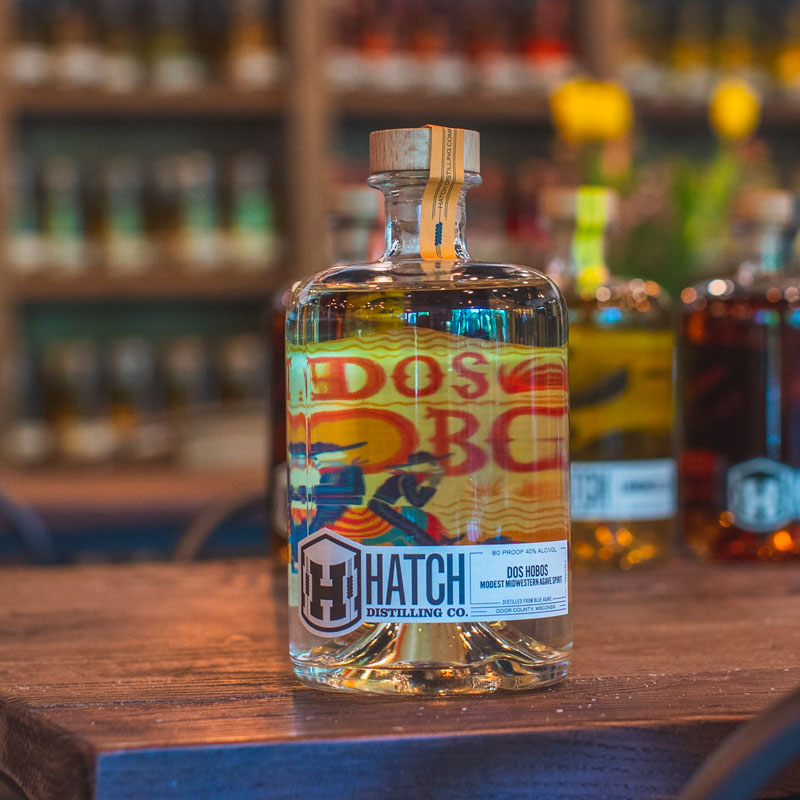 Instructions
First, salt the rim of your serving glass and set it off to the side. In a shaker tin, combine all the ingredients except the club soda, and then add ice. Shake vigorously for 20 - 30 seconds, and then strain into the serving glass with fresh ice. Garnish with a sprig of burnt Rosemary and a grapefruit wedge.