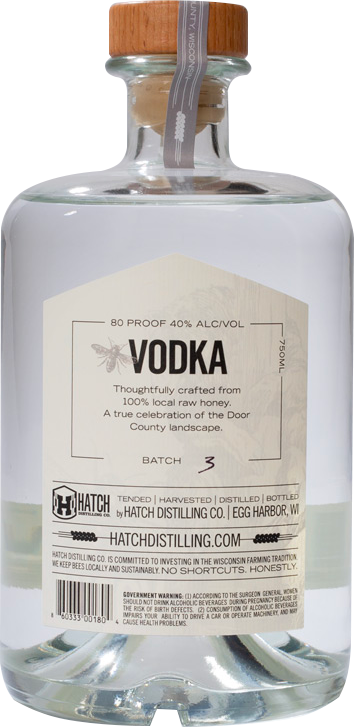 DISTILLED FROM 100% RAW HONEY
This honey based spirit establishes a smooth viscous mouthfeel that hits the taste receptors at the tip of your tongue creating a perceived sweetness.
TENDED, HARVESTED, DISTILLED, BOTTLED
Hatch vodka is made with 100% Wisconsin Honey. This vodka is beautiful in traditional martinis and adventurous cocktails alike.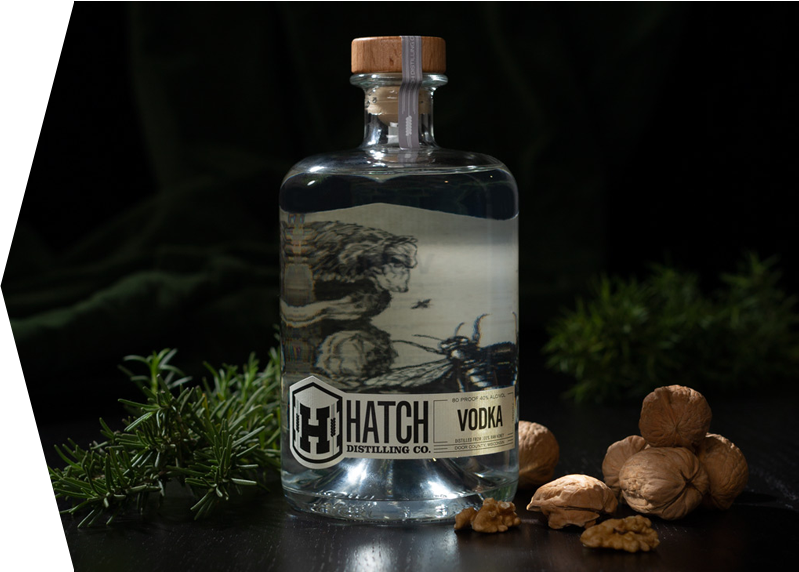 Recipes that Use Our Vodka